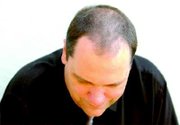 POLK COUNTY -- The Polk County Itemizer-Observer took second place for general excellence in the Oregon Newspaper Publishers Association's 2002 Better Newspaper Contest July 19.
The Itemizer-Observer placed second in its circulation division, the largest division for weekly newspapers in the state.
The award was based on the overall writing, photography and layout of the newspaper.
Managing Editor Tom Henderson took second place for Best Writing among weekly newspapers for a story he wrote about Dallas native Johnnie Ray.
Henderson also took first and second place for Best Editorial. The first place editorial was on preventing war hysteria.
The second place editorial was praising the Dallas School Board's decision to allow teachers to read "Harry Potter" books out loud to their students.
(The decision earned the school board the Society of Professional Journalist's First Freedom award.)
In addition, Henderson got an honorable mention for an editorial against attempts to scuttle bilingual education.
Former Photo Editor Daniel Hurst got first place in Best News Photo for his portrait of a grieving widow on Memorial Day.
He also took second place in Best Photo Essay for a photo of the last day of school and third place for Best Feature Photo for a picture of two girls during the Polk County Fair.