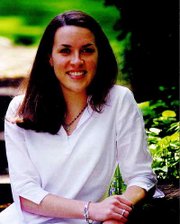 DALLAS -- As a Dallas High School student, Dannielle Greco felt drawn to Africa.
The AIDS crisis, the countless cultures and the history of colonialism had piqued her interest.
She had even considered going. As a French language student, however, she had imagined as her destination the Francophone countries of West Africa.
Greco, a student at Simpson College in Redding, Calif., now finds herself going to Malawi, the former British colony in Southern Africa.
She'll leave at the end of May for six weeks working in an orphanage and holding soccer camps.
"Africa has always captivated me," Greco said. "The AIDS epidemic touched me in a lot of ways in high school."
Malawi's high AIDS rate has left many orphans. Greco will help feed children at an orphanage in Lilongwe, the capital city.
Going to school for education, Greco wants to add an international element, possibly working at a foreign embassy. "This is going to be the first whetting of my taste buds," Greco said.
"I'm probably going to want to go back."
Greco will go with three other Simpson students. Once in Malawi, they'll meet their guide and translator and begin a quick language and culture course in Chichewa, one of the major languages.
They will finish by staying with local families. "The main point is going there to get a feel for the country and see how the people live," Greco said.
First she needs to get there. The trip will cost $3,900, with around $2,500 alone going to airfare.
Greco is trying to get donations to cover her plane tickets. So far, she has raised one third of the cost.
In the future, Greco said she might join the Peace Corps. She sees this trip as a trial balloon.
"I'm just seeing whether or not that's what I want to pursue in life."
The trip could be an eye-opener, Greco said, "and that's what I'm expecting."
More information is available by calling 503-623-8035.