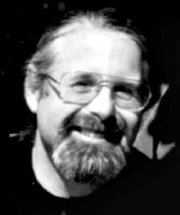 MONMOUTH -- When Steve Milligan attends the July 11 Monmouth City Council meeting, he'll be sitting in the audience instead of his familiar spot behind the dais at Volunteer Hall.
The council member of three years has officially recused himself of his elected duties in order to enter the running for the vacant city manager position.
Milligan filed an application for the job June 27, then sent a letter to Mayor Larry Dalton the following day excusing himself from the council.
The latter move prevents any violation of state or local laws, said Monmouth City Attorney Mark Irick.
Officials are working with the League of Oregon Cities (LOC) to find an interim city manager for the next six months. Monmouth will look for a full-time replacement during that time.
The city will receive applications for the position until July 7. The council would narrow down its choices by July 11 and do interviews on July 20, Dalton said.
He added that Milligan would be considered, "like any other candidate."
Milligan, 52, worked for a decade as a production and plant manager in the printing industry in Portland before moving to Monmouth in 1998. He owned and operated Naturally, a health-food grocery store, at the corner of Main Street and Monmouth Avenue for five years before closing it in December 2005.
He was elected to a four-year council term in 2003, and is a board member for the Monmouth-Independence Network (MINet) and the local public access channel, WIMPEG.
Milligan said his decision to try for the city manager position is two-fold.
"I'm unemployed right now and I feel I have a lot of management skills that would suit Monmouth well," he said. "But the other thing, being a council member and being involved with other city issues, I'm pretty familiar with those issues.
"It's not like bringing in a person and having to bring him up to speed."
If he's not selected as interim manager, Milligan will return to his council seat. He also plans to run for re-election in November.
If Milligan is tapped as interim manager, he would have to resign as councilor and could not run again until 2009. Milligan said he would apply for full-time city manager if he got the interim job.