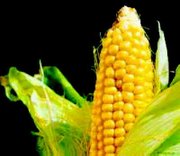 PERRYDALE -- It's Corn Feed time, and this year there's a car show to go along with it.
Before Saturday evening's 23nd annual Perrydale FFA Corn Feed dinner will be the Perrydale Car Show, from 3 p.m. until dark.
Both events raise money for the local FFA chapter's programs and community development projects. The school is at 7445 Perrydale Road.
Car show awards will be presented for "best engine," "best paint," "best car," "best bike," "best truck," "best sound," and "Hutch's pick." All are welcome to enter their vehicle, to view those on display and, of course, stay for the Corn Feed.
Pre-registration is $10, or entrants may register for $15 at 2 p.m. Saturday. For more information, contact Briana Hawes at Perrydale School, 503-623-2040, or perrydaleshow@hotmail.com.
The Corn Feed dinner will be from 6 to 9 p.m. in the school gym. The menu includes hot dogs, baked potatoes, all-you-can-eat corn, homemade applesauce and apple crisp, and cider, coffee or tea.
Cost for the meal is $5 for an individual, $8 for a couple or $20 per family. For more information: the school at 503-623-2040.