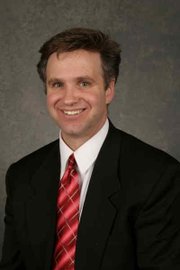 Many readers may have heard about the rise in subprime loan defaults nationwide, and how that will affect them locally. (Subprime loans are loans provided to borrowers with spotty credit histories, usually with credit scores of less than 620).
I would like to address that subject.
I've worked in the mortgage industry for several years and I've seen this market hit many highs and survive some tough lows. While the national media reports the facts, they often miss the story told by underlying nuances. Here are some of the questions you may have:
* What's really happening with major lenders -- have we seen the last of the 100 percent financing options?
You may have heard that 100 percent financing is likely to be available only to those borrowers with the most pristine credit, which will impact affordability in our area as potential borrowers diminish.
However, some borrowers will still be able to obtain 100 percent financing with the addition of mortgage insurance. With this in mind, credit remediation is more important than ever for those who want to become borrowers.
In my experience consumers don't really understand what impacts their credit scores. They don't know there are some straightforward steps that mortgage advisors can outline to increase those all-important credit scores."
* What is considered a risky loan by today's lending standards?
You may have heard that "Borrowers with credit scores below 620 have proven to bring more risk to the table than those with higher scores. That doesn't mean they can't get a loan, but the days of the easy subprime loan are over.
Here's what consumers in our area with less-than-perfect credit may want to consider: (1) Expanded approval loans --. Backed by Fannie Mae, these loans reward borrowers by lowering the interest rate after 24 consecutive months of timely payments. (2) Tougher documentation standards -- borrowers will be asked to state and in some cases document their income.
* Are home values going to be affected by rising defaults?
You may have heard that "Depending on the severity of the rate of loan defaults, it may have a significant impact in some areas.
However, based on our local housing market we should not be affected to a significant degree. The fact is that Polk County is the third-fastest growing county in Oregon, only behind two counties in Central Oregon. Our market is poised for continued growth, which will allow us to weather the subprime loan situation and position us well for the future.
--
Jeff Laeng is a local licensed mortgage broker.