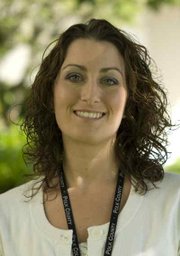 POLK COUNTY -- The new Community Tobacco Prevention Coordinator is working hard to get Polk County ready for the smoke-free law changes to be enacted in January.
In June 2007, the Oregon Legislature passed a law that requires business owners to enforce laws restricting smoking in workplaces and within 10 feet of all windows, doors and intake air vents. Signs will need to be posted and ash trays moved appropriately.
Citizens can call Public Health to report violations beginning in January.
Upon receiving a complaint, the Department of Human Services will issue a formal letter requesting the changes be made. A second complaint will result in a site visit and fines can be issued if the problem continues.
The coordinator, Randi Harris, said the state is making more restrictions because the surgeon general has reported second-hand smoke can cause asthma, bronchitis, respiratory problems and cancer.
"The reason behind it is to prevent people from breathing in second-hand smoke," Harris said.
She has been filling the first two months in her position by preparing the county and identifying compliance issues. Last week, she began to survey about 300 county employees online to find out how many know about the changes and to gather information on the free cessation program provided to county employees. The survey will close at the end of this week.
Harris said in the past three years, only one employee has used the free service.
"It was kind of alarming to me," she said.
As of Monday, Harris said she had received 103 responses to the survey. She said 93 percent are not smokers, 83 percent acknowledge that second-hand smoke is harmful and more than half have been bothered by people smoking outside of their workplace.
Of the smokers who answered the survey, half said they would like to quit and 62 percent said they have tried to quit in the past and failed. Also, most people are not aware of the county's free cessation program.
Harris said these are not the final results, but are a good indication of the overall feeling of cigarette smoking by county employees.
To help educate Polk County business owners on the new regulations, Harris is conducting a workshop on Tuesday, Aug. 26, at the Academy Building.
Harris said she believes all owners will make a valiant effort to comply with the changes.