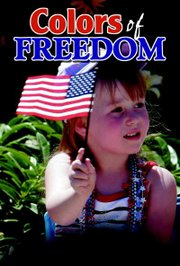 MONMOUTH/INDEPENDENCE -- Let the fun begin.
The first of Polk County's major summer festivals kicks off Thursday evening as the annual Western Days celebration begins a four-day run.
Centered around the Fourth of July holiday, this year's Western Days -- July 3-6 -- is packed with fun and entertainment for all ages.
Thursday's opening events include music and a movie in an outdoor setting.
At Riverview Park Amphitheater in downtown Independence, the Air Force Band will play from 6 to 8 p.m., followed by a performance from Wingspan, a modern rock band, at 8:30 p.m. The night is capped by a showing of the movie "Spiderman III" under the stars at 9:45 p.m.
At Main Street Park in Monmouth, a patriotic concert featuring the Willamette Valley Concert Band and the Reconstituted Monmouth-Independence Town Band is slated from 7 to 9 p.m.
Friday is the capstone of the celebration, with the Fourth of July holiday highlighted by two parades -- the first, the Children's Parade, starting at 11:30 a.m.; the second, the Grand Parade, beginning at noon. There is a 2.6-mile mini-marathon, music and entertainment throughout the day, and, of course, a fireworks display scheduled to start at 10 p.m. from the banks of the Willamette River in Independence. Admission to the fireworks show is $1.
A day of arts and entertainment in both communities is planned for Saturday, with this year's Western Days celebration coming to a close Sunday. The final day, with all activities scheduled in Independence, will include a community church service, dancing and music, a dedication of the amphitheater's new water feature, and the hometown fireworks show at dusk.
A complete schedule and guide to this year's Western Days celebration can be found inside today's Itemizer-Observer
.