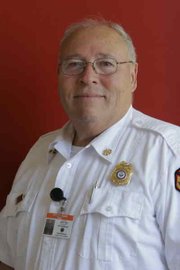 DALLAS -- Residents will have to decide whether to support a $6.9 million bond in November to upgrade Dallas fire and emergency services.
It may be a tough choice for Dallas voters as the bond may be on the same ballot as measures for a new high school and a new community/senior center.
The Dallas City Council on June 16 approved placing the fire bond on the November ballot. Now, Fire Chief Bill Hahn is trying to rally community support for the proposed changes.
"The department decided it was a need to provide the community with economical fire protection," Hahn said.
Dallas Volunteer Firefighter's Association President Eriks Gabliks said he knows there may be other competing bond measures in November, and residents should look at all of the measures independently. He said the department does not think this is necessarily the most important bond, but that it does meet community needs.
"When there is an emergency, people expect us to do nothing but our best," Gabliks said.
Hahn said money from the bond would be used to purchase or lease a 5- to 7-acre parcel west of the current training site off Monmouth Cutoff Road and build a new multilevel training tower. He said the old site was built when the program had just 35 members. Now, with 70 members, there is not enough learning space and the old training facility needs upgrades.
Bond money would also fund renovations to the fire station at 915 SE Shelton St. Built in 1972, Hahn said the building has heating problems, and the turnouts the firefighters wear are being damaged by UV rays of light. Each turnout costs $1,850 a set and has been draining the department's budget.
If the bond is approved, the plan for the station is to upgrade the heating system, redo the building's facade, create a special room to store turnouts and build a small museum.
The station would also be renovated to include female restrooms and a locker room to better accommodate the six female firefighters.
"We're trying to maintain the integrity of the building that has served us well, but it needs to be upgraded to serve us many years into the future," Gabliks said.
The house next to the station would also be torn down and a two-story office complex with classroom space would be constructed on the lot.
Hahn said Dallas has a busy ambulance service, and the bond would purchase two new ambulances to meet needs. According to a City Council report, revenue payments and reimbursements alone do not accumulate enough funds to pay for the vehicles.
If the bond receives approval in November, Hahn said construction on the training facility would begin in 2009. He hopes the entire project would be completed in 2010.