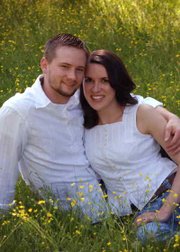 Greco-Stahly
Dannielle Nicole Greco of Redding, Calif., and Isaac Allen Stahly of Redding are planning a June wedding.
The bride-to-be is the daughter of Stephen and Rachel Greco of Dallas. Her fiance is the son of Philip and Kyle Stahly of Lincoln, Neb.
Dannielle, a 2003 graduate of Dallas High School and 2007 graduate of Simpson University in Redding, works in community development at Risen King Community Church in Redding.
Isaac, a 2002 graduate of Alliance Academy International in Quito, Ecuador, and a 2007 graduate of Simpson University, is a psychometric technician for Neurobehavioral Associates in Redding.
The wedding is set for Saturday, June 7, at Mount Shasta Lavender Farms in California.
More like this story