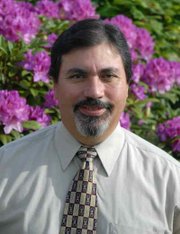 MONMOUTH/INDEPENDENCE -- Community members approved a $47.3 million bond that will pay for a reconstruction of Central High School.
The Polk County Clerk reported the general obligation bond levy won by a voting margin of 54 percent to 46 percent in unofficial results. More than 4,200 "yes" votes were cast for Measure 27-90, while 3,624 voted in opposition.
The 30-year bond levy will finance a major reconstruction of the high school to alleviate crowded classrooms, and improve its athletic, library, theater and other campus facilities.
"We're just happy that our community understands what our growth needs are and supported us with the challenges ahead," Superintendent Joseph Hunter said.
The bond will not raise tax rates beyond the $3.36 per $1,000 of assessed value residents currently pay because it takes effect when two old district bonds expire in 2010.
Besides the reconstruction, the bond will also fund energy efficiency upgrades and renovations at other schools in the Central School District.
Campaigning by the "Our Schools, One Community" political action group didn't ramp up until the last couple of months prior to the election.
Having almost two dozen community members as part of the task force that developed the bond for the past year helped its success on voting night, Hunter said.
"We adjusted plans to what were needs and what were wishes and made sure the project was fiscally responsible," he said.
School officials had projected 60 percent support for the bond based on a survey conducted in April.
"I really thought it would be fairly close because ... people vote with their pocketbook," said Mike Ainsworth, a Central PAC member. "But deep down I thought it would pass.
"In Monmouth and Independence, people are pretty progressive and they realize the future is in the lives of young people," he added. "I think the kids will be elated at the new high school ... they'll have a top-of-the-line facility."
Central had already selected a contractor, LGC Pence Construction of Salem, to take part in early design work and the firm will handle the building of the facility.
Hunter said architectural and design drawings are 50 percent complete. Groundbreaking could occur by spring if full construction documents are approved by the city of Independence.
Hunter said the project could last 20 months, but will be done in phases.
Students will continue classes in the existing building while work takes place on the new, two-story classroom to the immediate north. Students will then move into that section while the old portion is being overhauled.