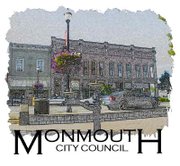 MONMOUTH -- It may be early next year before Monmouth officials decide whether to adopt a proposal to raise building permit costs by as much as 35 to 40 percent.
Members of the City Council said during an Oct. 7 worksession that a large hike could potentially alienate developers at a time when local construction is already slow.
The city's building department operates on money made from the issuance of permits that are based on the total valuation of property enhancements or new structures.
The increase would generate needed revenue for the department, which has seen a major drop in permit requests.
Reserves will have to be used to shore up a projected $63,000 shortfall in a $147,000 departmental budget this fiscal year, said City Manager Scott McClure.
Because of the slowdown, however, the city likely would gain little by setting new rates now, some councilors argued.
They asked that a vote be pushed back to examine the effect of a more modest hike and to allow staff to get more input from building industry representatives.
"If we have the time, let's take the time," Councilor Steve Milligan said. "We could rush on a decision, but for the future of Monmouth and economic development, we need to get the builders on board."
The city hasn't raised the prices of its structural and plumbing permits since 2001. Larry Thornton, city building official, said that the new schedule is identical to one adopted in the city of Sweet Home two years ago and would merely put his department at a break-even point.
Thornton said rate increases would be highest for small-scale improvements valued under $2,000. Collective permit costs for larger projects, like a new home, would jump 25 to 30 percent from current levels.
Some councilors opined for setting rates for minor improvements soon, and that a schedule for high-end items could wait until next year.
Mayor John Oberst cautioned against an extended delay and suggested February as a target.
"I would hate to see us sit on this for nine months and then somebody comes into town with a huge project and we fail to capture that (increase) on the permit," Oberst said.
In other news:
* City Council amended the zoning of nine separate properties totaling more than 140 acres in Monmouth.
All but one of the parcels, a .77 lot belonging to Western Oregon University at the corner of Jackson and Warren streets, have been without zoning designations since they were annexed into the city in 2000.
The approved amendment zones the properties with recommended designations appearing on the city's existing comprehensive plan map.
The largest parcel, an 89-acre piece of land off Hoffman Road in northeast Monmouth, was made a general industrial zone.