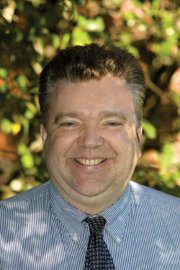 MONMOUTH -- It's been a bumpy road for Western Oregon University's campus media after problems with the student newspaper over the last year, but administrators hope new adviser Shelby Case will leave past troubles behind.
The school's search committee of students and staff narrowed applicants for the media adviser position by resume and phone interviews before selecting Case, who began work on Sept. 2.
In the spring of 2007, media adviser Susan Wickstrom's contract was not renewed after storing private student information in a desk rather than turning it over to the school.
Curt Yehnert filled in as interim student adviser part time this past school year, and the search for a new full-time adviser began in May 2008, Jon Tucker, director of Werner University Center Student Leadership & Activities, said.
"We've learned from what has happened," Tucker said. "We have an opportunity to move forward ... put some of this behind us and get back to what we should be doing."
Tucker said Case brings 19 years of experience in magazine and newspaper journalism to the program, is motivated and excited to work with students.
"He has mentored other reporters and that will tie really well into his role here at Western," Tucker said.
Case most recently was associate editor at the Central Oregonian in Prineville, where he worked for five years. Case said his interest in journalism began on his high school newspaper and continued in college. He graduated from the University of Oregon in 1989, and his resume includes work at newspapers in Redmond, Woodburn, Seaside and Baker City.
Case said he and his black tomcat Doc were drawn back to higher education because he missed the academic environment. He will not be teaching courses, but will oversee the student newspaper, literary magazine and possibly reinstate the campus TV station or start a radio station.
This year, Tucker said he would like to see the newspaper's editor work closely with Case in publishing a productive and responsible publication.
"The (Western oregon) Journal is a big piece of our campus culture," Tucker said.
Case was selected because he has enough experience in the newspaper field to be able to be an adviser, mentor, coach and cheerleader, as well as help students with guidelines and legal areas, Tucker said.