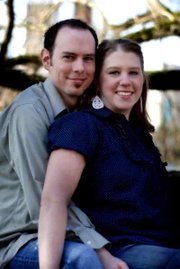 Willis-McCleery
Amy Leann Willis of Tigard and Michael Scott McCleery of Tigard are planning an October wedding.
The bride-to-be is the daughter of Jim and Dee Willis of Albany. Her fiance is the son of Bob and Helen McCleery of Dallas.
Amy, a 1998 graduate of West Albany High School and 2006 graduate of Oregon State University in Corvallis, is a floor manager at Crate & Barrel in Tigard.
Michael, a 1997 graduate of Dallas High School and 2001 graduate of Oregon State University, is branch manager at Bank of America in West Linn.
The wedding is set for Sunday, Oct. 12, at The Aerie at Eagle Landing in Happy Valley.
More like this story