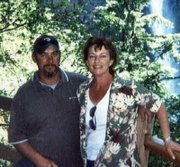 Sturm-Parmer
Jennifer T. Sturm of Dallas and Donald L. Parmer of Dallas are planning a June wedding.
The bride-to-be is the daughter of the late James and Judith Zunker. Her fiance is the son of Bob and Sharon Parmer of Monmouth.
Jennifer, a 1985 graduate of Hartford Union High School in Wisconsin, became a certified medical assistant in 1993 and is staff coordinator at Dallas Retirement Village.
Don, a 1980 graduate of Central High School in Independence, retired in 2001 from service in the United States Army.
An outdoor wedding is set for Saturday, June 6, in Dallas.
More like this story