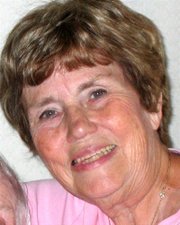 The last several days we've done our best trying to think of all kinds of creative tricks and ideas to get through the recent heat wave that hit MI Town and much of Oregon like the proverbial ton of bricks.
Even The Oregonian newspaper featured a recipe for baking cookies on car dashboards in an attempt to bring smiles to our sunburned faces.
The angels must have been working overtime to answer prayers, as we were able to get reservations for a couple of nights at South Beach State Park. We packed up the dogs, stocked the refrigerator in our fifth-wheel trailer, and headed for Newport and some blissful foggy days and cool evenings.
Beach walking for us and playing in the surf for the dogs restored our sense of well being and gave us reasons to laugh and relax, re-energized for the chores and responsibilities waiting for us back home.
We are so fortunate to have so many of the Oregon State Parks within a few miles, and all over the state. The hardworking staff and volunteers go out of their way to create a special experience for everyone.
It was fun to see children riding bikes on the trails surrounding the camp, laughing and playing and making new friends. Families were enjoying the outdoor experience with campfires every evening, and lodging ranged from the most modest tents to almost-elegant motor coaches. For those of us whose children are grown and far away, listening to the sounds of happy activity just made the experience even sweeter.
--
Not everyone has the opportunity to get away from these hot summer days and evenings, but there are good things to do in MI Town to beat the heat.
Both Independence and Monmouth libraries are blissfully cool and inviting for readers of all ages. The Monmouth Senior Center is a welcome and comfortable place for our seniors. And how about giving the cook a night off and enjoy dinner in one of MI Town's restaurants?
Let's all go down by the riverside. Have the kids grab towels and swimsuits, pack a lunch and find a cool spot by the water for a few hours. Enjoy an ice cream cone in the park and sit under a tree. Save the chores for early morning or later in the evening. Be mindful of your pets and keep filling outside water dishes with cold water and ice cubes.
I'd also like to send a very special thank you to Polk County Fire District No. 1 and other agencies for providing many residents of MI Town with a cool and welcoming place to be during these hot days.