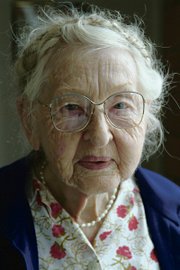 Pedee Memorial Evangelical Church was blessed to have another interesting speaker at its service July 26.
Rev. Steve McElravy, who is a financial consultant in Monmouth during the week, spoke to the congregation on God's Economy and the importance of trusting God during tough economic times.
In God's economy there are cycles, as there are in ours, so it's important to pray and pay off debt as the Bible tells us to do.
Stacy Wiedenmann led the singing at the service.
Rev. McElravy grew up in the area. His grandfather had a bean farm on McBeth Road when he was a child.
---
Former Pedee residents Tim and Amanda Howard and their sons Simon, Ethan and Colin have moved from Dallas to Virginia Beach, Va., where Tim will be studying for his master's degree in American government for the next three years.
Amanda's mother, Wendy Waters, also of Dallas, has made the move with them.
They are excited to be close to Washington, D.C., and the many historical sites near Virginia Beach.
---
Carla Burbank, Suzanne Burbank and Arlene Kovash attended a shower for Callie Liner on July 25 at the Liner Farm west of Dallas. Callie is Suzanne's son Brennan's fianc'e. The brunch was hosted by Callie's bridesmaids. Brennan and Callie will be getting married in September, and plan to live in Monmouth.