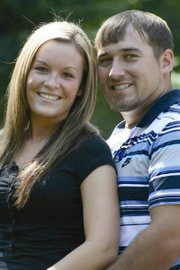 Lovell-Connor
Samantha Lovell of Independence and Michael Connor of Independence are planning a July 2010 wedding.
The bride-to-be is the daughter of Lynda Stein of Salem and Bryan Lovell of Dallas. Her fianc' is the son of Mike and Teresa Connor of Independence.
Samantha, a 2005 graduate of Perrydale High School, is an accounts receivable representative for Holiday Retirement in Salem. Michael, a 2002 graduate of Central High School in Independence, graduated in 2009 from Western Oregon University with a Bachelor of Arts in physical education.
The wedding is set for Saturday, July 10, 2010, at The Oregon Garden in Silverton.
More like this story