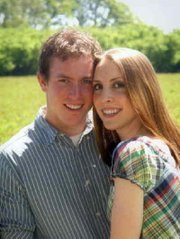 Steffen-Schierling
Haylee Steffen of Salem and Timothy Schierling of Dallas are planning a September wedding.
The bride-to-be is the daughter of Dale and Jordan Steffen of Salem. Her fiance is the son of William and Jeannie Schierling of Dallas.
Haylee is a 2007 graduate of McNary High School in Keizer. Timothy is a 2005 homeschool graduate and works as an electrical apprentice for DC Electric.
The wedding is set for Saturday, Sept. 12, at the family farm in Oak Grove.
More like this story