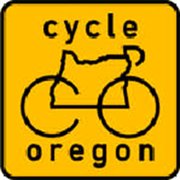 MONMOUTH/INDEPENDENCE -- The cities collective populations will grow by about 1,800 Spandex-clad cyclists this weekend.
Cycle Oregon will be using Western Oregon University as a base of operations from July 17-19 as it conducts a number of mass rides through the fields and vineyards of Polk County.
That influx of visitors should translate into an economic boost for some local businesses, said Bill Foster of the Monmouth Business Association.
"This should be a good opportunity for those with services they can share," Foster said.
Cycle Oregon is a Portland-based nonprofit that schedules bike tours in various regions of the state throughout the year.
This is the second time since 2005 that it's made WOU a staging area, renting out dorm rooms, reserving space on campus for tents and utilizing dining facilities.
Ingrid Nylen, Cycle Oregon spokeswoman, said the projected 1,800 riders is the most for a weekend ride since the event began in 2004 -- including past rides in Astoria and Sisters.
This year's treks will run through wineries in Polk and Yamhill counties, Kings Valley Highway and backroads to Buena Vista.
"I think the draw is the combination of location, having overnight facilities at the university," Nylen said.
"And the bike routes are beautiful," she added. "Polk County's are some of the nicest roads around and you have beautiful rolling terrain."
Cycle Oregon is cooperating with the city and Monmouth Business Association to expand activities to compliment the bike tours.
Shuttle buses will take tourists to surrounding wineries. City Council recently appropriated $10,000 of its tourism budget to print a run of commemorative clothing to be sold to the riders.
A wine and beer garden in Main Street Park hosted by Widmer Brothers Beer and Eola Hills Winery begins at 5 p.m. on July 17 and 2 p.m. on July 18.
Country, rock, jazz and blues music concerts are also scheduled for both those days at the same location. Attendence is free and open to the public.
To accomodate traffic in and out of Western, city officials will be shutting down Church Street between Monmouth Avenue and Stadium Drive.
The tail end of the July 18 ride will ultimately culminate in Riverview Park in Independence.