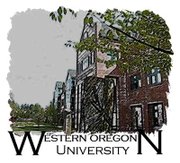 Estimates of expected tuition hikes at Oregon's public universities this fall:
* Eastern Oregon: 3.5 to 4.5 percent
* Oregon Institute of Technology: 7 to 9 percent
* Oregon State: 9.5 to 10 percent
* Portland State: 10 to 13 percent
* Southern Oregon: 7 to 8 percent
* University of Oregon: 7 percent
* Western Oregon: up to 9 percent
MONMOUTH -- Incoming students at Western Oregon University may be paying 9 percent more in tuition costs this fall.
That hike would help shore up what could be a roughly $3 million annual decrease in state appropriations for the Monmouth school during the next two years, said Mark Weiss, WOU executive vice president.
The legislature's Ways and Means Committee proposed an annual 15 percent overall cut last month for Oregon's higher education institutions for the next biennium.
As a result, universities would see tuition and fee hikes ranging from 4.5 percent to 13 percent in 2009-10. The average regular yearly increase is currently set at 3.39 percent, Oregon University System (OUS) officials said.
Western gets about 29 percent and 25 percent of its revenue from student tuition and state funds, respectively.
"The exact essential budget level hasn't been communicated to us from Salem, so I can only calculate a reduction based on 2008-09 levels," Weiss said.
Western received about $20 million in state funds last year.
Annual tuition and fees this past year for a resident undergraduate at Western taking 15 credit hours per term was $6,318 in 2008-09.
With the changes, freshmen and incoming students will pay an additional $570.
While the hike is steep, because of the Western Promise -- a four-year tuition guarantee -- that new tuition rate won't change for those students through their career at Western, Weiss said.
Meanwhile, students already enrolled in the "Promise" won't see any bumps to their tuition fees.
"To partially offset the (higher) rate, we're increasing our tuition aid programs for our most needy students by 10 percent," Weiss said.
Along with higher tuition, measures being looked at to address the anticipated debt at WOU include more aggressive recruitment of out-of-state students, better retention and temporary pay reductions for top administrators.
Furlough days and reduced work time or salary reductions for the entire workforce are also being considered, Weiss said. No layoffs are planned at this time, he added.
Ed Dover, a WOU professor and member of the faculty union's collective bargaining team, said no significant decisions regarding salary issues between the union and university would be made until the Oregon Legislature adjourns.
But "WOU has record enrollment this year ... and we are understaffed with vacancies now existing in far too many academic disciplines," Dover added. "These conditions should indicate that a reduction in teaching days or numbers of faculty will make a difficult situation much worse."