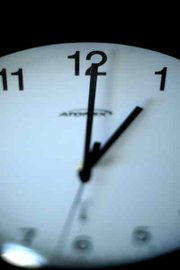 It's time to spring forward.
Polk County joins most of the rest of the country by switching to Daylight Saving Time at 2 a.m. on Sunday, March 8.
Following the old adage of "spring forward," most of us will set our clocks ahead one hour when we go to bed Saturday night.
This is the third year that Daylight Saving Time is four weeks longer due to passage of the Energy Policy Act of 2005. The Act, which extends Daylight Saving Time by four weeks from the second Sunday in March to the first Sunday in November, is believed to save energy through reduced use of power by businesses during daylight hours.
The change to Daylight Saving Time also allows many people to use less energy in lighting their homes by taking advantage of the longer daylight hours.
We'll "fall back" to standard time at 2 a.m. on Sunday, Nov. 1.