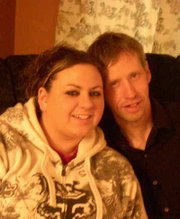 Knaggs-Lemke
Margaret Knaggs of Salem and Michael Lemke of Salem are planning a June wedding.
The bride-to-be is the daughter of Richard and Jeannette Knaggs of Dallas. Her fiance is the son of Clifford and Sharon Lemke of Keizer.
Maggie, a 2004 graduate of Dallas High School, is an assistant manager at a Salem Burger King. Mike, a 1994 graduate of McNary High School in Keizer, is a manager at a Salem Burger King. Both are students of the University of Phoenix.
The wedding is set for Sunday, June 14, in Salem.
More like this story