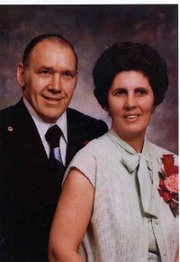 MONMOUTH -- City officials are considering a long-term loan in conjunction with the Monmouth urban renewal district (URD) to jump-start capital projects.
The proposal would entail the district taking out a loan of about $140,000 to bolster an existing facade grant program for property owners and pay for streetscape planning, City Manager Scott McClure said.
Tax revenue generated through the URD would be used to pay off that amount, McClure said.
Monmouth's URD encompasses about 21 percent of all land in the city, mostly commercial areas. The property tax base there has been "frozen" since 2005, and local property taxes levied above that set amount is used for public improvements. It generates about $70,000 annually.
McClure said a key function of a URD is incurring and paying off debt, which relates to the "front-loading" concept the city is exploring: Debt is established right away to build, and the amount is paid off by URD revenue over time.
"You can go get financing and put things in the ground immediately and hope it improves the property," he said. "The other option is you save money for five years and go ahead and do the project when you have the money.
"The drawback is you're waiting five years."
The city had been looking at hypothetical financing scenarios up to $300,000, including a loan from the general fund, a traditional lender or a combination of both.
At a March 17 work session, City Council -- acting in its Urban Renewal Agency capacity -- agreed the amount was too high.
"Going into great debt to be speculatory, in hopes something might happen, isn't the wisest choice right now given (the economy)," said Councilor Kathy Fultz.
The group directed staff to seek a smaller funding option, roughly half. The city will try to secure a loan before summer, McClure said.
With financing, the city would like to:
* increase the amount of grant money it makes available for business owners to improve their properties to $50,000.
* create design alternatives for the east end of Main Street -- $15,000.
* do engineering on Monmouth's half of the Ash Creek Trail -- $75,000.