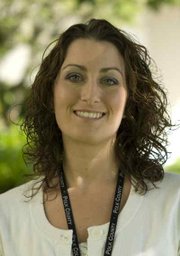 POLK COUNTY -- Most Polk County stores are doing their part to keep tobacco products out of the hands of minors.
Only two of the 21 stores recently tested in the county failed a tobacco compliance check performed by the Polk County Public Health Tobacco Prevention and Education Program.
Randi Harris, the community tobacco prevention coordinator for Polk County, said a group of teenagers from Dallas High School and the HALO program were involved in the compliance check of store clerks in Dallas, Monmouth and Independence in February and March.
One student walked in with $2 to buy candy or gum and would attempt to purchase cigarettes while an adult would wait in the car and supervise.
If the clerk checked identification clearly and refused the sale to the minor, another student would present a gift certificate and a thank you. If the clerk did not clearly check the ID, he or she received a warning.
Harris said in Salem it has been found that clerks are glancing at the IDs, but not correctly calculating the youth's age. This was the first time the compliance check was done in Polk County in at least eight years, Harris said.
"I wasn't sure what to expect," Harris said. "I was really thrilled that we had such a high compliance rate."
Polk County has a tobacco usage rate of 16 percent, which is lower than the state's rate of 19 percent. However, Polk has a higher prevalence of smokeless tobacco use at 9 percent, compared to the state's rate of 6 percent. Currently, 9 percent of eighth-graders and 12 percent of 11th-graders smoke cigarettes, noted Harris.
"Polk County's youth tobacco use rates are too high," Harris said. "By performing regular retailer checks, providing education and implementing comprehensive policies against tobacco use, we will be able to bring these numbers down by preventing a greater number of youth from using tobacco."
The test was funded by the Tobacco Prevention Program to remind clerks to card anyone trying to buy tobacco who looks younger than age 27.
Both stores that failed to comply were located in Monmouth.
For more information about tobacco prevention, contact Harris at 503-623-8175.