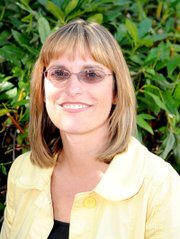 Thank you, citizens of Dallas, for your strong support of the bond that will provide much needed investments in our school facilities.
It was refreshing to see many people taking the time to seek out information, and ask hard questions of the district, before voting.
Thank you also to the Citizens for Dallas Schools -- dedicated patrons who donated precious time and money to advocate for passage of the bond through mailings, yard signs and person-to-person communications.
The district is committed to providing ongoing information and transparency in how the bond dollars are spent in the repair and maintenance of our schools. As promised, the first step will be for the board to select a citizens advisory committee to oversee spending. I encourage anyone interested in lending their expertise and perspective to contact the district office. Meetings of the committee will be open to the public, and we will post frequent updates on the process to the Dallas School District Web site.
Passage of the bond is not the end of the need for citizen input. It is just the beginning. Now more than ever, please stay involved, stay informed and ask questions. Your involvement and commitment to our schools is essential.
--
Christy Perry is the Superintendent for Dallas School District. She can be reached at 503-623-5594 or via e-mail at Christy.Perry@dallas.k12.or.us.