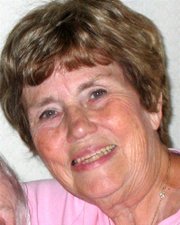 The late President Lyndon Baines Johnson once said that people you could go to the well with were treasures above everything else.
When pressed for an explanation, he spoke of the Texas frontier in the 1800s when there were dangers lurking everywhere, and when the early settlers went to the well for water, they depended on trustworthy people to protect them from wild animals and unsavory people. Their lives and the lives of their loved ones depended on it.
These days, when we need water, it's simply a matter of turning on the tap. And the days are long gone when we fear wild animals or scary people when we're thirsty. Our communities are protected from dangers by police and firefighters, and we can live safely compared to those folks who long ago bravely set out for lands unknown.
In MI Town, there are many people you can go to the well with. Our community abounds with men and women who are willing to lend a hand and help when it's necessary:
* People who stand up and do whatever it takes to help lessen a burden or walk a dark mile beside you.
* People who offer to work on their scheduled day off, so a coworker can attend a funeral.
* People who roll up their sleeves and pitch in to do the heavy lifting when others are unable.
No amount of money or fame can even begin to compare to having people in our world who can truly step up to the task at hand. I am grateful to share our community with these special friends and neighbors.
--
With the chilly and sometimes rainy weather upon us, now is a great time to look through your bookshelves -- and yes, see what's hiding in those closets and cabinets in the guest room -- because the Friends of the Monmouth Library are looking for clean and gently used books for the ongoing book sale.
Children's books are especially needed at this time. Books are also needed for the upcoming Next to New sale in December, which is a great time to find gift items for everyone in your family at a very reasonable cost.
--
For those of us who have been busy baking our favorite pies and deciding on soup choices, Thursday, Oct. 15, is the soup and pie sale at the Monmouth Senior Center, 180 S. Warren St.
If you haven't attended this semiannual occasion, you've missed out on the best homemade soups and pies in our neck of the woods.
Hours are from 11 a.m. until 1:30 p.m. Crafter's Corner features interesting and unique items will be open so you can shop before or after lunch.