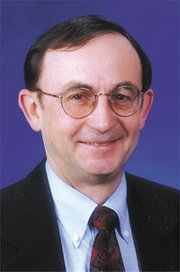 The citizens of Dallas expect the City Council to provide our community with safe, clean, well-maintained streets at a reasonable cost. We take this mandate very seriously and think we have been successful to date in managing our 56 miles of streets valued at more than $41 million.
Unfortunately, our external funding sources for maintaining this vital asset are starting to run dry. For practical purposes, we now only receive about half the annual dollars we need to preserve our system in its current condition with no relief in sight.
After years of public discussions at some 25 different meetings, open houses and public hearings, the Council crafted a street fee ordinance aimed at maintaining the good quality of our streets at the lowest possible cost. We think continuous, life-extending maintenance is a less expensive choice than massive periodic bond-funded, high-dollar total rebuilds.
The street fee is now on the ballot, where we trust that the citizens of Dallas will endorse the Council's objective of good streets at a modest cost.
Pavement preservation has many advantages over reconstruction. It uses as much as 80 percent fewer resources and is much more cost effective than a "do nothing" strategy. In Dallas, with a street maintenance fee in place, we can spend about $2.6 million on preservation over the next 10 years, realizing a savings of more than $5.1 million on premature rebuilding, a handsome return on our investment.
We hear that some see the fee as an unwarranted expansion of government. But none of the money collected will be used to grow government; every cent will be spent in the private sector to pay contractors (i.e., employers) for road work in our community.
If this measure fails, there appears to be no viable way to arrest the decline of our streets. They will only get worse. With inadequate funds, our best strategy is likely to allocate the available resources to the heavily traveled streets, arterials and collectors, leaving few dollars available for residential streets. This could also affect other programs paid for by street dollars, such as leaf pick up, storm damage debris haulaway and street lighting.
Some communities around the country, faced with funding shortages, are allowing their lesser-used streets to return to gravel.
Dallas already has one of the lowest tax rates of any community in the Willamette Valley; the proposed fee is a minor burden in light of its visible and highly positive benefits to the community. I urge you to vote "yes" on Measure 27-102 on or before May 18 to save our streets.
For more information on the street situation, visit the city's Web site at: www.ci.dallas.or.us/streetfee.
--
Brian Dalton is president of the Dallas City Council.