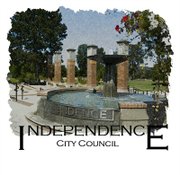 INDEPENDENCE -- A few weeks ago, Independence's North Riverfront Ballfield project was staring down a delay that would have pushed its completion out to 2012 -- or beyond.
At least one element of the recreation site appears to be back on track. The discovery of wetlands in the area, however, may threaten funding for a planned boat ramp facility.
First the good news.
The Oregon National Guard's 224th Engineer Company is back at the site and will stay until it completes the critical leveling and grading work started in 2009.
The troops visited the park for two weeks in June, but were unable to finish because of wet soil conditions.
"We made a request they come back," said Community Development Technician Shawn Irvine. "That they did really increases our chances of getting the fields playable by next summer."
The earth moving was a millions-of-dollars task that the city couldn't have accomplished in the next two years on its own or with community donations, Irvine said.
If the job finishes -- "God willing," Irvine said -- grass will be planted in late summer or early fall, and the 50 acres of ballfields could be ready for irrigation installation next summer.
Meanwhile, there's still a snag with the boat ramp planned where the complex borders the Willamette River.
The Department of State Lands and Army Corps of Engineers has identified small patches of wetlands on the park's west end that wasn't caught in a city-commissioned wetland delineation two years ago.
An Army Corps fill permit needed for the work will also now require an OK from the Oregon Department of Environmental Quality. A public hearing process for that process began in late July.
The city needs that approval to qualify for Oregon Marine Board grant funding, awards for which are determined in January, to build the ramp and parking facility.
"If the permitting takes too long, we could miss that next funding cycle," Irvine said.