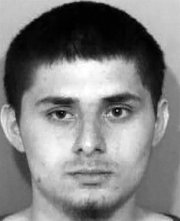 DALLAS -- The Dallas Police Department is asking for the public's assistance in locating a suspect in an attempted murder and assault that occurred Tuesday night, Aug. 17.
Shortly after 10 p.m., police responded to a report of an apparent stabbing which had occurred in the parking lot of an apartment complex on Southwest Levens Street. Deputies from the Polk County Sheriff's Office also responded.
Officers learned that Joseph Cox, 19, of Dallas had gotten into a fight with 22-year-old Zachary Perry, also of Dallas. Perry and other witnesses reported that during the fight, Cox stabbed Perry multiple times and then fled the area on foot, according to a Dallas Police Department statement.
Police said witnesses initially thought Cox was punching Perry in the back; however, they quickly learned that Cox was actually stabbing Perry with some type of sharp object, presumably a knife.
The fight reportedly erupted over the allegation that Perry owed Cox $20.
Officers were unable to locate Cox in the area or at his mother's house. During the early stages of the investigation, officers tracked Cox to the Independence area, but were unable to locate him.
Police have probable cause to arrest Cox on attempted murder and first-degree assault charges.
Anyone with information about this incident or Cox's whereabouts is encouraged to contact Detective Lt. Rob Hatchell or Detective April Welsh at 503-831-3516.