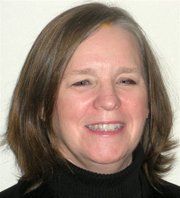 CHS turf an opportunity that benefits everyone
As part of the reconstruction of Central High School, a new stadium is being built at the main athletic field.
The original plan included an upgrade of the current grass field to a "competition only" football field and the creation of new practice fields across 16th Street.
After listening to feedback from teachers and community members, the Central School Board is now exploring the possibility of installing synthetic turf as the stadium playing surface. The installation of synthetic turf would be less expensive, would eliminate the need for new practice fields, and would maximize the usability and accessibility of the new stadium for our schools and our community.
A comparison of the two options provides a clear picture of the benefits of an artificial turf field.
A stadium with synthetic turf can be used continuously and year-round for hundreds of activities. The field would be used for football and soccer competitions, physical education classes, other athletic practices, and community programs.
An additional benefit of the synthetic turf field would be the cost savings resulting from the elimination of lining, fertilizing, mowing and watering.
A turf field could potentially generate revenue due to the ease of event preparation and year-round usage. Very importantly, athletic events could be held in the evenings, under the stadium lights, when parents could watch their children participate.
With grass, the stadium would be used five or six times per year for football games only. Physical education usage would be limited to early fall and late spring. Community use would be curtailed in order to preserve the condition of the field. In order to maintain a competition-level field, the school district would need to build the additional practice fields, which would further increase maintenance costs. Most athletic events would be restricted to daylight hours, thereby limiting the attendance of working parents.
Because it was not part of the voter-approved bond, the synthetic turf option cannot be paid for with bond funds. The bond did include moneys for the stadium seating, the resurfacing of the track, and upgrades to the field drainage system.
Funding for the synthetic turf, estimated to cost $650,000, would come from state grants, private donations, and other school district capital improvement funds.
Installing the artificial turf would eliminate the need for the additional practice fields, thereby freeing $1.2 million in bond moneys for other capital improvements at our schools.
Artificial turf would benefit our schools and our community in so many ways. Now is the time to add this wonderful resource for our community.
If you would like additional information on this important project, contact Patty Nevue by e-mail at nevue@aol.com or by phone at 503-838-6687, or Kathleen Stanley by e-mail at kps57@minetfiber.com or by phone at 503-838-5249.
--
Patty Nevue is a resident of Independence and a member of the Central High School Turf Advisory Committee.