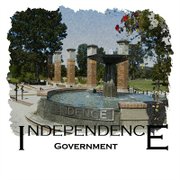 INDEPENDENCE -- The public is invited to meet and question the candidates for Independence's city manager position today (Wednesday, June 16) at 6 p.m.
The meet-and-greet will take place at the Riverview Park Amphitheater -- or the Independence Public Library if the weather is uncooperative.
The following day, the four finalists will go through interview panels with City Council, city department heads, community leaders and a technical group of other city managers.
The finalists for the position are:
* Jim Azumano, who has been director of Education Research Institute, Northwest Food Processors in Portland for two years. He was formerly the director of rural policy for the Governor's Office and was a city administrator in Hailey, Idaho.
* David Clyne, city administrator of Junction City. Clyne has worked for Junction City for the past four years. Prior to that, he was an administrator in Brownsville and Morrison, Colo.
* Jay Krauss, who was city manager of Lewiston, Idaho, from 2006 to March 2010. He worked as city administrator for Sturgeon Bay, Wis. for 11 years before then.
* Chad Olsen, city administrator of St. Helens since 2007. For the 11 years prior to that, he was Rainier's city administrator.
For more information: Ross Schultz, 503-838-1212.