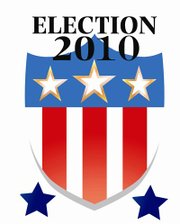 POLK COUNTY -- Three individuals -- all running unopposed -- are seeking positions on the Polk Soil and Water Conservation District board during the Nov. 2 vote-by-mail general election.
David W. Simmons of West Salem is the lone candidate for Zone 2, while James Buckovic of Monmouth (Airlie area) is unopposed for Zone 5.
Zone 2 represents northeast Polk County. Zone 5 covers part of central Polk County and most all of southern Polk County.
Frank Pender of Dallas has emerged as a write-in candidate for the At-Large 2 position, which represents all of Polk County.
There is no candidate for a vacancy representing Zone 3, which serves east/southeast Polk County, including the Monmouth and Independence areas.