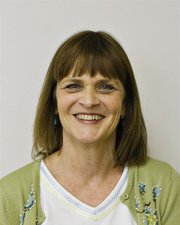 DALLAS -- Polk County, say hello to your new commissioner: Jennifer Wheeler.
Wheeler, who had been the Polk County Board of Commissioners' administrative assistant for the last 12 years, was selected to fill the remainder of Mike Propes' term on Wednesday morning, April 13.
After the vote, Wheeler was sworn in and joined Commissioners Craig Pope and Mike Ainsworth for the rest of the board's meeting Wednesday.
She said she was eager to step up to the role of commissioner.
"This is a big change," she said. "I'm ready for it and excited to be part of the team."
Ainsworth and Pope deliberated on the three candidates, selected by the Polk County Republican Central Committee on March 30, for an hour and a half Wednesday morning. The candidates were Wheeler, Phil Walker and Karla Edwards.
Ainsworth first nominated Phil Walker for the seat, citing Walker's experience serving on the board as an interim commissioner, longtime position on the Polk County Budget Committee and history of community service.
"Phil has a true dedication to the people of Polk County," Ainsworth said.
Pope gave credit to Walker's service, but said it was time county leadership took a different direction.
He nominated Wheeler.
"The ability, tact and professionalism she can bring to the office no one else in the this room can bring," Pope said. "I would urge you to reconsider and give Jennifer Wheeler a second on this nomination."
Pope said Wheeler had helped him adjust to his new job and provided support and stability after Propes' death.
"She has been a terrific teacher and mentor to me," Pope said. "I've relied on her through this tragedy we have suffered. She's suffered more than many, but she certainly has been a beacon and a light."
Because they could not deliberate on the choice before Wednesday's meeting, neither commissioner knew who the other supported. If no choice was made by April 18, the selection would have been handed off to Gov. John Kitzhaber, who would chose from the list of three candidates.
Pope and Ainsworth both said they didn't want that to happen, but consensus took time.
Ainsworth contemplated his decision -- mostly in silence -- for 15 minutes before asking for a brief recess. Upon returning, he still took to time to consider his decision.
"My gut tells me, still tells me, that you're the man, Phil," Ainsworth said at one point.
After the recess, Pope encouraged Ainsworth to make a final decision.
"I hate to pressure you commissioner, but you've had plenty of time to make a decision," Pope said.
Ainsworth objected to the suggestion that he hurry.
"I've got all day," he said. "I don't need you telling me what to do."
In the end, the decision didn't take all day. Shortly after the exchange, Ainsworth decided to support Wheeler's nomination.
"I will second your motion," he said to Pope.
Following the meeting, Ainsworth said he felt that he could have worked with any of the three candidates, but Walker's experience gave him an edge. However, he said he believes Wheeler will be a good commissioner.
"Jennifer knows what is going on here," Ainsworth said. "She should just plug in. That's a huge plus. I'm happy for Jennifer. I know that we will work extremely well together, just from the three months I've been here."
Wheeler said she was surprised the selection took as long as it did, but felt the process went well.
"They both did what they thought was right and now we can move on," she said.