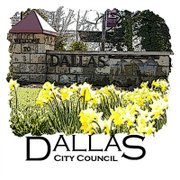 DALLAS -- The Dallas City Council gave final approval to the annexation of 66 acres of property into the city.
The council voted unanimously to approve an ordinance authorizing the annexation at its meeting Monday, Dec. 5.
The approval followed an Oct. 17 public hearing on the annexation, after which the council voted to have an ordinance drafted for approval.
The owner of the property, The Fife Group, applied to have the piece of land located south of East Ellendale Road between Southeast Hawthorne Avenue and Southeast Fir Villa Road annexed into the city. The eventual plan is to develop the property. It would need to go through a city planning process before development could move forward, according to city officials.
It is designated part of the Barberry Node in the city comprehensive plan. Without the annexation, the area would fall under jurisdiction of both the city of Dallas and Polk County. To ease the planning process, The Fife Group applied to have the land brought completely under city jurisdiction. The land is within the city's urban growth boundary.
The annexation doesn't change the Polk County land-use zoning on the property, which allows for a mix of commercial and residential uses.
According to the city development code, uses allowed on the land include neighborhood commercial, multifamily and single family residential, parks and school facilities.