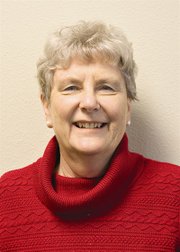 Now that school is out, Pedee area kids have big plans for the summer.
To celebrate the end of the school year, Levi Bault, son of Cliff and Anne Bault and an eighth-grader at Kings Valley Charter School, had an overnight party at his home with several school friends. Levi and his brother, Dawntae, will be going to Big Lake Christian Camp at the top of Santiam Pass this summer.
Glenn Mott, son of Glenn and Poppy Mitchell, was among the boys who attended Levi's party. Glenn is planning to enjoy outdoor activities for the rest of the summer, including camping, fishing and hunting. He will be a seventh-grader at KVCS.
Allana Russell, daughter of Daniel and Heidi Russell, is looking forward to getting her ears pierced this summer. She will be in first grade this fall.
Nash Bennett, son of Rick and Michelle Bennett, will be a groomsman in his brother Ryan's wedding on Aug. 6 at their home. Nash is the grandson of Pete and LaVerne Bennett and will be a fifth-grader at Kings Valley Charter School next year.
Becca Barnhart, daughter of Tim and Diana Barnhart, went to Park City, Utah, with her grandmother, Ardene Barnhart, and aunts, Carolyn Bierra of Kings Valley and Marilyn Snively of Dallas, to meet two new cousins born this year. It was a long trip, but she enjoyed being included.
Amy Shifley, daughter of Alan Shifley of the Pedee-Kings Valley area and Carol Shifley of Corvallis, is participating in "Adventures in Acting," a theater camp in Corvallis, for two weeks. At the end of the camp, the students will put on performances of "The Mirth of July" on July 1-2 at the Ashbrook School Theater in Corvallis. Check their website, www.adventuresintheater.com, for tickets. Amy will be a junior at Crescent Valley High School in Corvallis next year.
Brennan Burbank graduated from Oregon State University in civil engineering on June 10. His wife Callie, parents Dave and Suzanne Burbank, brother Derek, grandparents Paul and Arlene Kovash, and Callie's parents Andy and Jackie Liner, all attended the ceremony held at the LaSells Stewart Center on the Corvallis campus. Brennan will be working for an engineering firm in Salem. His family celebrated with a dinner on June 12.
Derek Burbank is working at the Ninth Street Cinema in Corvallis for the summer, between his freshman and sophomore year at Oregon State University.
Cole Cochrane, son of Mickey and Debbie Cochrane and grandson of Ted and Ethelene Osgood, returned from boot camp at Fort Sill, Okla., on June 10. He will start Officer's Training in July and then continue his training throughout the year. His sister Paige, who will be a freshman at Dallas High, is planning on hanging out with her friends and earning enough money to buy a new guitar. She will be spending a week at camp.
More like this story