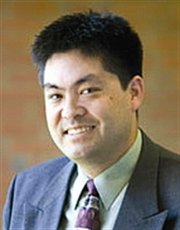 MONMOUTH -- A key administrator and a professor at Western Oregon University have both received national recognition for their academic advising and school improvement efforts.
Associate provost David McDonald was named the 2011 recipient of the Pacesetter Award by the National Association for Academic Advising (NACADA).
The award is given to executive officers and provosts who exemplify commitment to academic advising. McDonald is the first university official west of Texas to receive the honor since 1992.
Bryan Dutton, biology professor, received a certificate of merit for the faculty academic advisory category.
This marks the fourth year in a row that WOU faculty or staff have been honored by NACADA.
"It's extraordinary," said WOU president John Minahan. "It really does recognize the incredible work of our people here."
McDonald had worked for the Oregon University System chancellor's office before coming to WOU in 2005.
McDonald was a major force behind Western's "tuition promise," a four-year guaranteed tuition rate. He also oversees multiple departments at the university and has spearheaded several advising and retention initiatives.
Minahan said WOU's enrollment growth and retention of minority students in the last several years can be attributed to McDonald's work.
"He's simply one of the best recruiters and admission managers in the country," Minahan said.
Dutton is actually a graduate of WOU and returned here in 1998 after holding positions at the Smithsonian Institution and the Arnold Arboretum at Harvard University.
Dutton is the coordinator for WOU's program for undergraduate research experiences, and helps plan the annual "Academic Excellence Showcase."
Dutton and McDonald will be presented with their awards at the NACADA Annual Conference this fall in Denver.