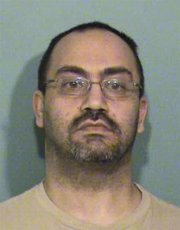 MONMOUTH -- A Monmouth man faces dozens of counts of encouraging sex abuse after a large amount of pornographic images and material involving children were discovered on his computer.
David Edward Klinepier, 35, was arrested by Polk County Sheriff's deputies on April 7 and arraigned on May 12. He is currently lodged in Polk County Jail -- bail is set at $1 million -- and is awaiting trial.
The state has limited the charges to 40 counts, though more may be added, Polk County District Attorney Stan Butterfield said in a press release.
Encouraging child sex abuse is a class B felony.
Sheriff's office detectives began an undercover Internet operation in March and discovered images being downloaded and stored in a computer at Klinepier's residence in the 100 block of Catron Street. A search warrant was later served and his equipment was seized.
Authorities declined to disclose how many files were found to avoid "tainting" potential jurors for a trial.
But Butterfield described it as perhaps the "largest cache of electronically-stored pornographic images depicting children" his office has ever seen in a case.
The defendant allegedly used a file-sharing program to download and make available those videos and images, court records said.
The Newberg-Dundee Police Department's computer crimes unit assisted in the investigation.
Klinepier was convicted of sex abuse I in 2000 and is registered with the state as a sex offender.