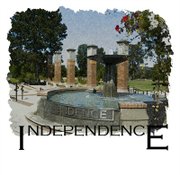 INDEPENDENCE -- The city of Independence has put two of its properties up for sale or lease.
The first is the 8,700-square-foot City Hall at 240 Monmouth St., which has been vacant since January when employees and Independence Police Department relocated to the new Independence Civic Center.
The other is the former Independence Senior Center at 1004 Monmouth St. The city had sold the building in 2008, but has been in litigation with the current occupants for about a year regarding owed building payments.
City Manager David Clyne said he believed Independence will have the building back this month, at the conclusion of a foreclosure action.
What the sites should be used for hasn't been determined yet, said Clyne, noting the city has hired real estate agents from Coldwell Banker Commercial in Salem to work on marketing strategies.
Reasons for selling or leasing the sites are twofold, he said.
"One, we could use the money," he said. "And we want to encourage some redevelopment and infill.
"I think the community is very tired of empty buildings downtown and we want to try and spur some change with our own facilities."
Clyne said the city had both of the properties appraised in October. He declined to state what they were valued at, other than to say "I'm not convinced those represent current market values."
City Hall sits on about .45 acres and still contains furnishings and some computer equipment. It has a real market value of $750,000, according to the Polk County Assessor's Office.
"That's probably not realistic," Clyne said.
Clyne said the city was open to different uses of the property.
"Ideally, it would be some sort of commercial use that's complimentary to the downtown and generate some revenue," he said.
The former Independence Senior Center property entails a 1,700-square-foot building and three contiguous lots totaling 1.6 acres on a mix of commercial and residential zones.
The city sold the site to the current occupants, Darren Limbert and Sheila Kelly, in 2008. The couple became substantially behind in payments, declared bankruptcy and claimed a homestead exemption afterward.
"We're moving toward repossession soon," Clyne said.