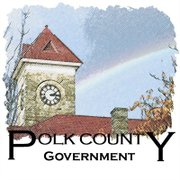 POLK COUNTY -- The Polk County Commission for Children and Families has designated reducing teen pregnancy, providing services to Polk County's homeless population and piloting a fifth-grade mentoring program as key priorities in the next year.
The 16-member commission is channeling resources provided by the state to launch new programs to address needs in those areas, said Brent DeMoe, the commission manager.
The largest of the three projects will be a pilot mentoring program for fifth-graders at an area school. The commission will issue a request for proposals from school districts in the county, asking them to design a program organizing volunteer mentors to work with students.
The district
selected will be able to use PCCCF funding to provide an intensive six-month program beginning in January to help fifth-graders transition into middle school.
DeMoe said students will take a survey in January and another in June to assess the effectiveness of the program, which could help secure funding to continue the program.
At one time declining, Polk County's teen pregnancy rate now is on the rise again.
Polk County Public Health Supervisor Randi Phillips said along with the increase in teen pregnancies and incidents of sexually transmitted disease affecting teens has been a drop in the number of visits to the county's family planning clinic.
"There has to be some correlation," Phillips said. "We know there is a problem and we want to help."
Phillips said a committee, including staff for PCCCF and public health and members of the public, is working on methods of getting teens information about prevention and services provided at the family planning clinic.
In the 2011 Homeless Count, about 550 people in Polk County were identified as homeless. To assist those families and individuals, the commission is aiming to partner with other agencies and organizations to put together a "homeless connect" event in Dallas to coincide with the upcoming 2012 Homeless Count in January.
Services provided will include medical and dental care, hair cuts, meals, transportation to and from the event, and even veterinary care for pets.