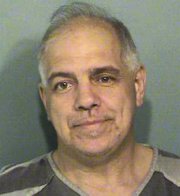 INDEPENDENCE -- An Independence man accused of sex crimes against a young family member over several years will appear in Polk County Circuit Court on Tuesday.
Michael James Compa, 52, faces 16 counts of sex abuse, rape, sodomy and unlawful penetration, as well as charges of providing marijuana to his alleged victim as a way to keep her quiet, according to court records.
The abuse is believed to have taken place between 2006, when the girl was under the age of 12, until December 2010, when she came forward to authorities.
A grand jury issued a secret indictment of Compa on June 13. He was arrested on July 7.
Compa is currently lodged in Polk County Jail, with his bail set at $712,500. He's pleaded not guilty. A trial is tentatively set for Aug. 21.
The case first cropped up in December 2010, when the youth reported the alleged crimes to authorities. She recanted the story a few weeks later, according to court records.
The alleged victim moved away in 2011 to live with family out of state. Independence Police and the Polk County Sheriff's Office contacted authorities in the girl's new community to check in with her, said Independence Police Chief Vern Wells.
The girl was reinterviewed by law enforcement in her new community in January this year and said she changed her story the first time to avoid hurting her family.
The girl stated that during the period when she lived with Compa, he had pressed her not to tell anybody about the abuse or he would be sent to prison for life. Another time, he said "if she told, she would regret it and he would find her and kill her," according to court records.
Compa had a lengthy rap sheet prior to his arrest earlier this month.
Court records show he's been convicted of 11 non-person felonies -- such as burglary and possession of a controlled substance -- in Coos and Lane counties between 1987 and 2003.