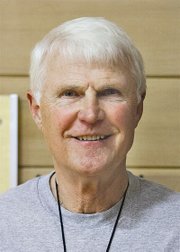 DALLAS -- Registration is now open for the Jim Boutin Basketball Camp set for July 23-27 at Dallas High.
The camp, open to boys and girls ages 8-18, will run from 9 a.m. to 5 p.m. each day.
Instructors include Boutin, Dallas' 2011-12 varsity boys basketball coach and third winningest coach in Oregon history, along with current girls varsity coach Dave Brautigam, boys varsity coach Trent Schwartz and current and former Dallas players.
Lunch will be provided, along with a camp T-shirt and an individual certificate. Cost is $90 and a $25 deposit is required, with remaining balance due on the first day of camp.
For more information: Jim Boutin, 503-371-7306 or 503-580-1447.