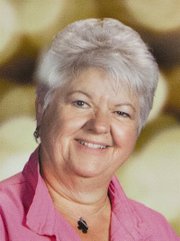 DALLAS -- Cory Bradshaw, the principal of Dallas' Morrison Campus Alternative School, has been named a finalist for the superintendent's position in the Amity School District.
Bradshaw also is the Dallas School District's director of instructional services and an assistant principal at Dallas High School.
Bradshaw is among three finalists seeking the position. The two others are Jeffrey Clark, the superintendent of Cove School District in Northeastern Oregon, and Darryl Smith, the director of human resources and operations at the Madras-based Jefferson County School District.
Amity Superintendent Reg McShane is retiring at the end of the 2011-12 school year.
Bradshaw, who has worked in the Dallas School District for 13 years, has also served as the director of transportation and Title I programs for Dallas.
"I just think I'm ready to be a superintendent, as scary as the position is now," Bradshaw said of why she is seeking the post.
She said Amity School District's size, serving between 800 and 900 students, was one of the reasons she choose to apply.
"I really love small districts, so Amity is the perfect place," she said.
Bradshaw and the other two finalists will be participating in a "meet and greet" meeting on Monday, followed by an Amity School Board executive session to discuss the candidates.
The board is scheduled to make an announcement about its selection for superintendent in April.
The candidate selected will take over as superintendent at the beginning of the 2012-13 school year.