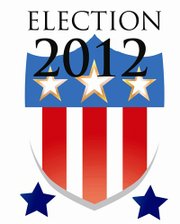 POLK COUNTY -- Two new leaders for Polk County's criminal justice system were tapped during the primary election on Tuesday.
A round two, however, will be needed to settle Position 1 on the Polk County Board of Commissioners.
Aaron Felton won the race for Polk County District Attorney, receiving nearly 52 percent of the vote. His challenger, Polk County Deputy Chief District Attorney Jennifer Gaddis received 48 percent.
"I appreciate the support of the people of Polk County," said Felton, current chairman of the Oregon Board of Parole and Post-Prison Supervision. "I will work hard for them as their next DA."
Sally Avera of Dallas defeated Polk County District Attorney Stan Butterfield by a vote of nearly 52 percent to 48 percent to clinch the Position 1 judge's seat for Polk County Circuit Court.
Fifty percent or more of the vote during a primary election is needed for an outright victory.
"I was really excited ... I'm still pinching myself," Avera, a Dallas attorney, said. "It's something I've wanted for such a long time that I hoped would come true."
Current Polk commissioner Jennifer Wheeler won by a relatively wide margin -- but not wide enough to retain her seat without a runoff.
Wheeler received 47.56 percent of the vote to Dan Clem of West Salem's 41.82 percent and Steve Milligan of Monmouth's 10.46 percent.
Wheeler and Clem will square off again during the November election.
"I feel pretty good, 50 percent would have been nice," Wheeler said. "But today is a good day."
Voter turnout for the 2012 primary was tepid, Polk County Clerk Val Unger said.
Only 35.8 percent of the nearly 41,000 registered voters in the county sent in ballots.
Participation was 45 percent during the 2010 primary election and 60 percent in 2008, Unger said.
"I think because the presidential candidates are already decided, people are just waiting until November to vote," she said.
An official and complete tally will be available after May 25, though there's only 100 ballots left to count from precincts that overlap other counties or with incomplete signatures.
"No race was that close, so it won't affect the outcome," she said.