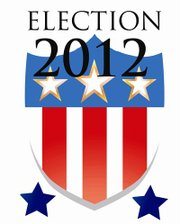 DALLAS -- As election nights go, May 15 seemed familiar to Polk County District Attorney-elect Aaron Felton.
Four years ago this November, Felton was facing Stan Butterfield in a tight race for DA. The two candidates were separated by less than 500 votes when all ballots were counted.
Felton didn't win that race.
Aaron Felton
So when he looked at early returns last week and saw that he was leading Chief Deputy District Attorney Jenn Gaddis by a small margin in the race to replace Butterfield, he was pleased, but not necessarily brimming with confidence -- yet.
"I was very, very happy to be in the lead," said Felton, who has served as the chairman of the Oregon Board of Parole and Post-Prison Supervision for the last three years. "But four years ago in the general election Stan and I were separated by a margin of less than 500 votes. I thought `I've been here before.'"
But this time, Felton won.
Still, it wasn't until the next morning when he found out that the number of ballots remaining to be counted didn't exceed the margin between himself and Gaddis that he let the victory sink in.
"I want to thank the citizens of Polk County for placing their trust in me," Felton said last week. "I'm honored and humbled by that. I will work hard for them as district attorney."
Felton said he was proud of the campaign he and Gaddis ran leading up to Election Day.
"I thought it went very well," Felton said. "We both ran good, strong campaigns focusing on the issues, just the way it should be."
Felton said he would like to meet with Butterfield to learn as much as he can about the office in the coming months before taking over the post.
"I'm looking forward to sitting down with the DA and talking about the office," he said, noting that he would like to meet with each deputy DA as well. "I haven't made any decisions on staffing changes."
He said his leading priorities once he takes office will be to continue aggressive prosecution of criminals and building strong relationships with law enforcement agencies and community groups throughout the county.
"My goals will be keeping the citizens of Polk County safe and continuing to build the DA's office into one of the finest prosecution offices in the state," he said.
Polk County District Attorney
--
Aaron Felton 6,524 51.75%
Jenn Gaddis 6,061 48.08%