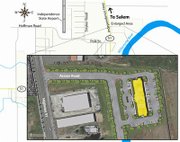 INDEPENDENCE -- Could a small hotel be in Independence's future? Town leaders hope so.
The city commissioned an analysis earlier this year to examine the hotel market in the region and determine if there was actually a customer base for a hotel in Independence.
That feasibility study by Renton, Wash.-based Kennedy & Mohn showed that there would be "adequate support for development of a 35- to 40-room, independent hotel."
The study also suggested the downtown area would be the most logical site for a hotel, and, failing that, the city's own property off Highway 51 near its forthcoming North Riverfront Ballfield complex.
Independence and neighboring cities have been emphasizing tourism planning with the growth of Polk County's wine industry.
"So much of tourism revolves around overnight lodging," said Shawn Irvine, Independence economic development director. "Visitors per capita spend much more in order of magnitude when they're staying overnight somewhere as opposed to a day trip."
The study is now being pitched to prospective hotel developers, hopefully sparing some from having to pay for their own research, Irvine said. Cost for the analysis was $8,000.
Shawn Irvine
Officials have mulled how to lure hotel developers to Independence for nearly four years in conjunction with the 60-acre athletic complex. The elevated northwest corner of the property is envisioned for commercial use.
The city declined to make the full report available for viewing, citing some information as "proprietary."
A summary, however, defined the competitive lodging market to include five area hotels in Dallas and Salem with a total of 385 guestrooms.
Outside of Spirit Mountain Casino in Grand Ronde, the only hotels in Polk County are the Best Western and Riverside Inn in Dallas -- 44 and 21 rooms, respectively -- and the 35-unit Courtesy Inn in Monmouth.
Hotels in Dallas and Salem accommodate most visitors doing business in, or visiting, Monmouth and Independence, the report showed. The occupancy rate of those surveyed in 2011 was 56 percent at an average room rate of $85.25. Consultants stated that prior to the recession, the same facilities had an occupancy rate of 62 percent.
Denise Bender, Courtesy Inn manager, said occupancy for their operation for April was 48 percent.
Bender, who along with her husband, took over at the Monmouth site in February, said things should pick up significantly with events such as graduation at WOU.
The addition of the event center in the Independence Civic Center in 2011 has ramped up local hotel discussion.
Marie Trucco, event center coordinator, said she recently talked with two Oregon nonprofits about hosting conferences in the Independence facility.
"They expressed strong interest until they realized there was no access to a close hotel," Trucco said. "They needed somewhere between 50 and 70 rooms."
Sufficient attractions and business travelers are generally needed to warrant a hotel, Irvine said. As a singular destination, Independence probably couldn't generate enough patronage for a hotel.
The feasibility increases when taking into account Western Oregon University, nearby vineyards and other local attractions, Irvine said.
Cheryl Gaston, owner of Independence House Bed & Breakfast, said it would take strong marketing and promotion of nearby attractions and local events to make a hotel here successful.
Despite being this city's only lodging, she would welcome such a facility, Gaston said.
"If you see a place has a hotel and a B&B, you would say there's a reason to stay here," she said.