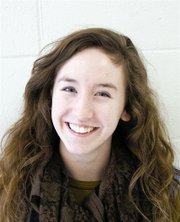 DALLAS -- Dallas High School's theater program continued its string of success at the Oregon Thespians Southern Regional Acting Competition, held Feb. 2 at South Eugene High School.
DHS had three performers qualify for the Oregon Thespians State Acting Competition to be held in Salem on April 4.
The top 10 percent of performances were selected to advance to state. Dallas students qualifying were:
* Benjamin Burgess and Hannah Fawcett in the Duo Musical category with "You're the Top" from "Anything Goes" by Cole Porter.
* Rachel Tilgner and Hannah Fawcett in the Duo Dramatic Acting category with a piece from "A Young Lady of Property" by Horton Foote.
* Hannah Fawcett in Solo Music category with the song "Vanilla Ice Cream" from the musical "She Loves Me" by Jerry Bock and Sheldon Harnick.
Also at the regional competition, students were given the opportunity to qualify for individual events at the International Thespian Festival in Lincoln, Neb., in June.
Those earning the necessary "superior" ranking in at least one of eight judging categories were: Jade Beattie, Hannah Fawcett, Benjamin Burgess, Ariana Davis, Hannah Lagler, Paul Disney, Luke Disney, Mya Hoskisson, Kyle Stockdall, Natalie Richardson, Rachel Tilgner, Logan Davids, Selena Harris, Ilayda Courk, Miranda Spence, Austin Kiel, Katie Rangel, Andre Zamudio, Tim Thiessen and Michael Kingman.