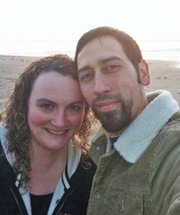 Fitch-Castillo
Natalie Fitch of Salem and Gabriel Castillo Jr. of Salem are planning an August wedding.
The bride-to-be is the daughter of Red and Sherry Fitch of Dallas. Her fiance is the son of Gabriel Sr. and Brenda Castillo of Salem.
Natalie, a 1996 graduate of Dallas High School, works as an assistant fleet manager for the Oregon State Police in Salem.
Gabriel, a 1992 graduate of North Salem High School, is employed as a union carpenter.
The wedding is set for Saturday, Aug. 10, in Dallas.
More like this story