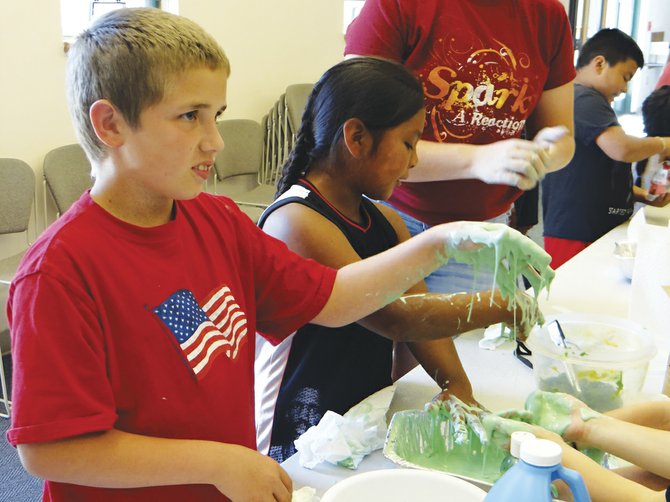 Tour mid-Willamette area vineyards via bike
Cyclists of all abilities are invited to join the staff at Eola Hills Wine Cellars for a cycling event like no other in Oregon every Sunday In August.
Dubbed "Bike Oregon Wine Country," riders will tour the scenic Eola Hills and mid-Willamette Valley wine country, stopping at seven area wineries to taste and order wines.
Support vehicles will be provided to transport wine purchases and riders in need of a lift.
The day ends with a barbecued salmon feast and wine tasting at the Eola Hills Winery in Rickreall.
Routes and ride lengths vary each weekend; route descriptions can be found on the website at www.eolahillswinery.com.
Rides depart at 8 a.m. and end between 4-5 p.m.
The cost is $75 per cyclist.
To sign up, call 1-800-291-6730 (503-623-2405) or reserve online at
www.eolahillswinery.com.
Turn leaves into art at nursery workshop
Dancing Oaks Nursery southwest of Monmouth is the site of a concrete leaf casting workshop Saturday from 10 a.m. to noon.
Participants will learn the techniques to create their own concrete garden sculptures from leaves. Cost is $35 and all materials are provided.
Preregistration is required for the class taught by Diana Goings at 17900 Priem Road. Class size is limited.
For more information: 503-838-6058; www.dancingoaks.com; email to dancingoaksnursery@gmail.com.
Get garden questions answered at the fair
The Polk County Master Gardeners will be available to help with all of your gardening questions during the Polk County Fair.
The Master Gardeners will be in the main building at the fairgrounds every day of the fair from open to close.
The fair is Thursday through Sunday at the Polk County Fairgrounds & Event Center in Rickreall.
For more information: 503-623-8395.