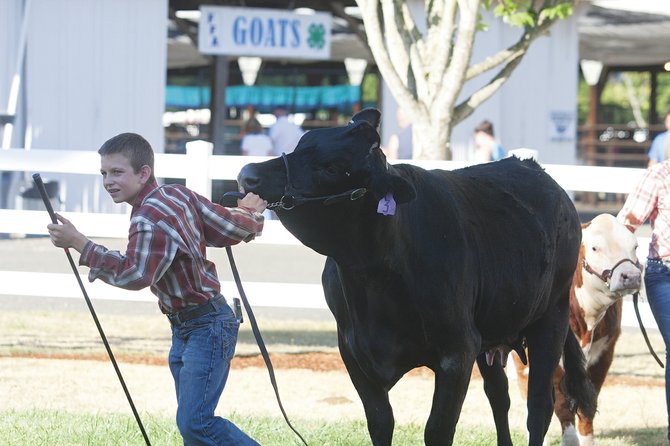 RICKREALL — This week's Polk County Fair, "Bringing Old and New Together," running Thursday through Sunday, is focused on memories.
Fair organizers want visitors to leave with new memories, but recall old ones, too, by bringing photos from past Polk County fairs to this year's event.
"We are going to see if we could find somebody to put together a book after the fair," Fair Manager Tina Andersen said. "We are hoping we can get some really nice pictures."
Those who find old fair photos — the older, the better — can bring them to the fair information booth where they can be scanned to be put in the book.
There will also be plenty that is new at the county fair this year.
People who make a tradition out of going to the annual fair will be in for a surprise come Thursday.
In fact, they might find themselves feeling a little lost.
In an effort to freshen things up, Andersen said the fair will feature a new layout this year.
"They (fairgoers) may need a map," she said.
The most noticeable change will be an expanded carnival — featuring rides suitable for older kids and teens — that will be placed in the parking lot instead of the grassy field on the west side of the fairgrounds.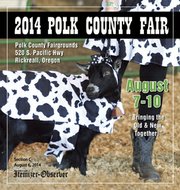 The 4-H exhibits have also been moved to the arts and crafts building, the product of growth in the program.
"We moved everything around," Andersen said. "It was fun. I had a few grumpy people — some people don't like change."
But others asked for it. When the fair conducted a survey last year, one of the most frequent comments was "nothing changes."
Andersen and the Polk County Fair Board took notice, and this year is beginning to take action.
"That was a real push to change things," Andersen said. "People said they only go to the fair every three years because nothing changes. From the results of that survey, we started moving stuff around. And we're not done yet, but it was enough for this year. Next year, we are going to make some more changes."
This year's fair won't just be rearranged — some events have been added and one popular event won't be on the schedule.
One of the entertainment's biggest draws, the multiple-day talent show, will not be held this year. Andersen said coordinator Steve Springer simply had too much on his plate this year to organize the event.
"It takes an enormous amount of work to get people signed up," Andersen said. "We wouldn't have had the show we had if it wasn't for him."
In the place of the talent shows will be live music in the evenings, featuring Billy & the Rockets on Thursday and Aaron and Joe Shinkle on Friday.
New to the schedule this year is the "ATV Rodeo," a lineup of traditional rodeo events – barrel racing, pole bending and key hole – and a few events meant for comic relief, including the "granny panty race" and the "pantyhose race" – all done while riding ATVs.
For more educational fun for the kids, another new activity, "Puzzlemania," brought to the fair by Super Science Company, features giant puzzles that teach science lessons as they are pieced together.
Returning for a third year is the Walk on the Wild Side exotic animal exhibit and an expanded schedule for the BMX Freestyle Show.
"Last year they kind of got rained out," Andersen said, referring to the one day the show was on the schedule in 2013. "They just wanted to be here longer."
And don't fear all you fairgoers who the traditional activities – animal exhibits, 4-H demonstrations, and yummy fair food – will be around every corner this week at the Polk County Fair.
It's Fair Time!
What: 2014 Polk County Fair.
Where: Polk County Fairgrounds and Events Center, 520 S. Pacific Highway (99W), Rickreall.
When: Thursday-Sunday, Aug. 7-10.
Hours: Thursday, Friday and Saturday, 10 a.m. to 10 p.m.; Sunday, 10 a.m. to 6 p.m.
Daily Admission: Adults (16 and older), $7; Juniors (ages 11-15), $3; Seniors (ages 62 and up), $3; Children 10 and younger, free; Members of the military (with ID on any day), free.
Season Passes: Adults, $15; Juniors and Seniors, $8; Children 10 and younger, free.
Parking: Free.
For more information: 503-623-3048.