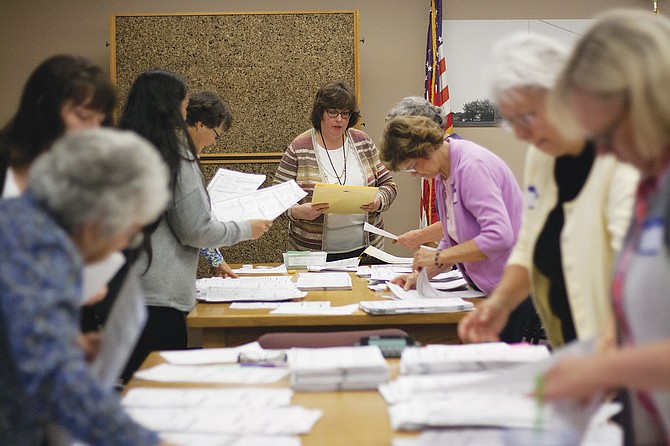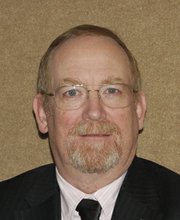 POLK COUNTY — Incumbent Polk County Commissioner Craig Pope officially won re-election in the closest countywide race Polk County Clerk Val Unger has ever seen last week.
The margin of victory was just 11 votes.
Yet, nearly 5,900 people who cast a ballot in November's general election in Polk County didn't choose either Pope or his opponent, Danny Jaffer — or anyone else for that matter — to serve in the office.
That is a significant number of "under votes" out of the 31,158 ballots turned in by Nov. 4, much higher than in 2010, when Pope and Jaffer faced off for the seat for the first time.
In that race, Pope won easily, garnering 14,952 votes, or just more than 53 percent, to Jaffer's 12,987, or 46 percent. Under votes — those who didn't vote for either candidate or a write-in — numbered 2,086.
One major difference in that race was the Polk County Board of Commissioners was a partisan office at that time. That changed in 2011.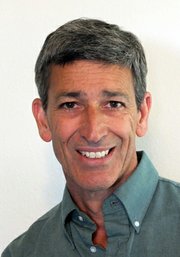 Jaffer said it could have been the product of local politics in 2014, as well. In an election with other attention-grabbing races, including the Oregon House District 20 and 23 seats, perhaps the commissioner rematch just didn't generate much interest.
"The race was pretty much drama-free," Jaffer said. "Maybe Craig and I were just too boring."
Running a "boring" campaign may be just one factor, according to Ed Dover, a Western Oregon University political science professor.
He said there are a number of dynamics to explain that amount of apathy in a contested race, starting with the number of people who live in the county but may not identify with local government, including college students and temporary workers.
"What many of them will do is vote for the top races (governor, senator and representative) and not the lower races," Dover said.
As an example, Dover said his students will typically answer with enthusiasm who they want to vote for for president.
"But if I ask them who the mayor of Monmouth is, they don't know," he said.
Also, people who live in cities may have the perception that county commissioners serve mostly rural people. West Salem — where most of the under votes came from — may be a good example of that. People who live in that area of the county may identify more with the city of Salem and even Marion County, Dover said.
The shift from partisan to nonpartisan could have been another factor, removing another way voters could identify with the candidates, Dover added.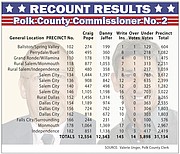 Of those 5,898 under votes, 2,956 came from precincts in or surrounding West Salem; 1,447 were from in and around Dallas; 516 were counted from Monmouth; and 417 were from the Independence area. Ballston/Spring Valley accounted for 129 under votes; the Perrydale and Buell area had 218; 115 were from the Grand Ronde and Willamina area; and the Falls City area accounted for 100.
Whether or not the campaign was too boring, Pope said he is glad to be chosen to serve another four years.
"I'm happy. I love my job," he said. "I've had a tremendous amount of support."
He also complimented Unger and her staff and volunteers for quickly completing the recount on Nov. 25, three weeks after Election Night.
Pope said he expected the race to be close this time around — though not as close as it was — and believes it was due to a number of factors. Those include his vote to place a property tax levy before voters in 2013 — something he is prepared to do again — and the general instability of county finances due to the decline and loss of federal timber payments.
"I took on this job (in 2010) fully expecting for the chance to lose in 2014," Pope said. "I was prepared to take the loss."
He feels voters believe either he didn't come through on solving the funding problem or proposed the wrong solution. He said the knowledge that he won re-election by the slimmest of margins partially because people didn't approve of the public safety tax levy likely won't change his position on the matter.
Pope said knowing the dire situation county law enforcement faces and how unlikely it is that a federal solution to the problem will emerge soon, a levy may be the only way to solve the issue in the short term.
"It's my job to put it on the ballot," he said.
Pope said he will continue to lobby for a permanent solution to the timber conflict from federal lawmakers and believes that is time well-spent.
"Face-to-face time in Washington, D.C., does pay off," he said.
Jaffer sees something different in the squeaker of a race: his campaign getting stronger.
"Close as that was, it shows my campaign has come a long way," Jaffer said. "It indicates to me there's a change happening in Polk County and more and more people are starting to move that way."
Jaffer said while he is disappointed in the outcome, he plans to remain involved in county politics.
"As much as I can," he said. "It's hard to say now in what capacity."